Surveillance & Video Camera Systems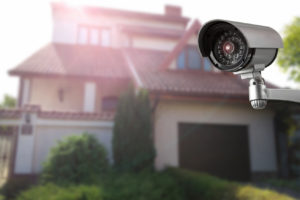 $199.00 Surveillance Camera System Basic Package! Call now & Save BIG on Installation
Our home Security Surveillance DVRs & Camera systems are recording around the clock 24/7/365!  If a crime is committed in view of the camera it will be recorded! Receive e-mail alerts and snapshots of captured surveillance camera images of perimeter violations in seconds! Cameras can be set to "motion detection" or continuous record modes with instant remote access 27/7/365
Camera Surveillance Video will be streamed on 3 of  any of the following devices: Android/  I-PHONE / I-PAD / TABLET / LAPTOP
We will set up remote viewing of surveillance security cameras which allows you to instantly view events 24 / 7 at your home, office, church or from anywhere in the world!  Very easy and simple to use!                                                                                                                                         
Low cost and no maintenance! We will come out and do everything for you.                                                       
Free 5 YEAR Labor and Service Plan! Normally a $225.00 value!
PLUS Get $50.00 CASH BACK  PER  INSTALLED REFERRALS!

$199.00  Save hundreds of $$$ compared to Comcast Xfinity Home and ADT! 
Our Lease Packages  Includes:  
4 to 8 channel Surveillance Camera DVR with 1 terrabit HD
 2 Full color indoor/outdoor cylinder or dome cameras with night vision to 30 ft.
Professional installation and set up for remote surveillance viewing on smart device of your choice.
1-"Sign of Security" yard sign
This is a Promotional Offer!  Please send us an email request and AUTOMATICALLY qualify for FREE INSTALLATION!